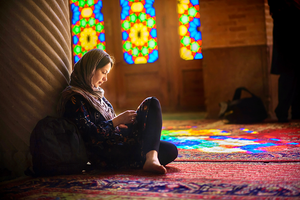 "It has been our pleasure and privilege to support Kamran and Suzy in their activity in KS Movement. We have seen firsthand the work they are doing to share the incomparable life of Christ and His powerful gospel with those in Iran who are desperate for light. Their music videos and outreach programing are reaching thousands, even millions, of Iranians who are thirsting for the grace and joy found in the person and message of Jesus. We can't imagine a more effective ministry with which to partner. We heartily recommend that everyone support them in this awesome work."
Grae and Katherine Rambo
Chairman and CFO of Construction Professionals Inc., 
Mount Pleasant, SC
Construction Professionals Inc.